The Practitioners´ Network recently visited Kenya for its first ever Country Visit to explore the potential for joint implementation and collaboration with the country's stakeholders.
The visit convened more than 40 participants from 16 PN Member organisations and country offices taking part in an intense 4-day programme. The programme included an opening meeting at the Delegation of the European Union to Kenya to exchange on Team Europe Initiatives and Global Gateway implementation at country and regional level, followed by field visits and learning sessions featuring 10 projects and programmes implemented jointly by several PN Members.
You can learn more about the projects visited here.
The visit proved to be an invaluable learning experience for the participants. It was a great opportunity to explore the potential for a better collaboration and to align the Network's priorities and activities with those of its partner countries.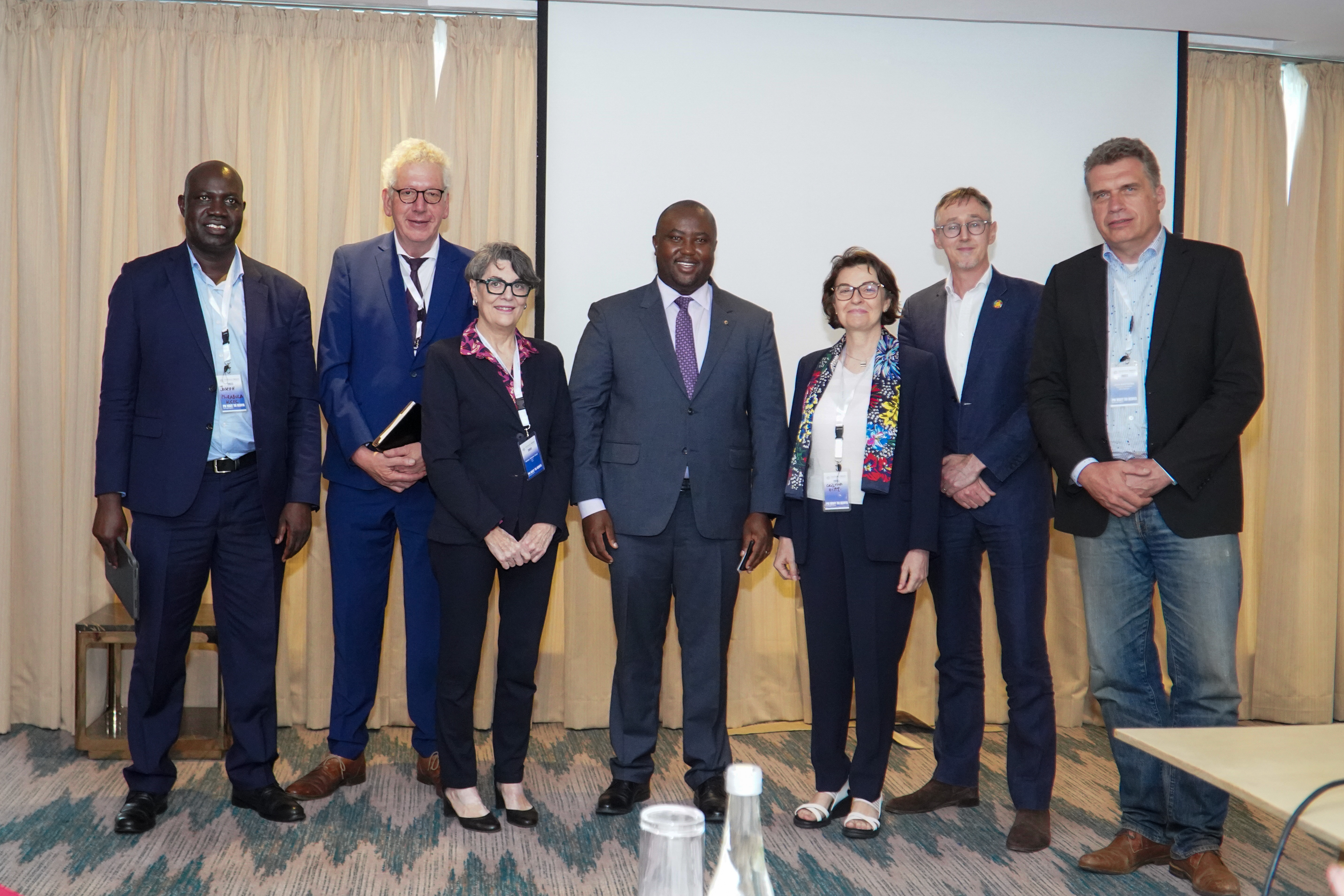 On 29 March, the PN Delegation was joined by key external guests for the High-Level Meeting organised jointly with the Kenya Climate Innovation Center and moderated by the awarded journalist and TV host Jeff Koinange. Principal Secretary for Energy, Mr. Alex Kamau Wachira, intervened to welcome PN Members and give the keynote speech. The meeting focused on the main thematic areas of the visit, namely, Energy Transition, Climate Adaptation and Mitigation, Digitalisation, Education and Youth Employment and Water.
The High-Level Meeting and other interactions with government representatives, civil society leaders, and other development organizations provided the PN participants with meaningful insights and the opportunity to engage with a wide range of stakeholders.
The PN is firmly convinced of the added value of this experience in increasing its outreach beyond Brussels and foster more meaningful and constructive partnerships.